- The Cloud -
"I am the daughter of earth and water,
And the nursling of the sky; I pass through the pores of the oceans and shore; I change, but cannot die.
(Percy Bysshe Shelley 1792-1822)

I am enjoying to take a flying lesson at Torrance airport(TOA),California.

People often ask me a question when I told them that I am taking a flight lesson, "Scary isn't it?"
I answer with my left hand open. "To say the truth, flying scares me about this." and I continue to answer it with my both hands open. "But flying pleased me about this!".

One day, I went to take a lesson but the sky was covered with heavy cloud. I thought the lesson may be canceled. However, my instructor said,"It is a good chance to experience IFR(instrument flight rule) flight!". so we went up into the cloud....
Inside of the cloud is completely different world. I lost all my visions and balance feeling. Only thing I can do is to believe the instruments and to fly the Cessna. You know, I was scared.
When I exceed 3000 feet, my vision suddenly comes back. Yes, I was on the top of the cloud. there is only my tiny Cessna floating over the vast clouds. Yes, my childhood dream has come true at that moment.
The setting sunshine change the gray clouds to gold. It was so beautiful and I lost all my words...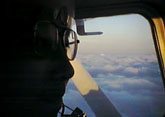 ---
I have been recording my flight path using handy GPS. Please take a look on my visual flight log book and give me your comment.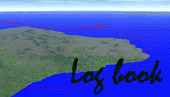 Visual Flight log book

---

May 18th, I made a first solo flight! Please take a look at my GPS tracking flight path and the story.
---

It is also good to take a ride on the back sheet of an airplane. There is a gallery of aerial view of L.A. From Cessna 172 N111EX.
---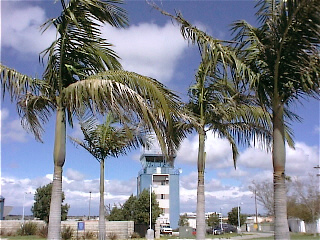 TORRANCE Airport, California